Argentine Tango Events
Organization of argentine tango soirées
We regularly organize evenings for different entities (including municipalities, cultural centers, theatres…), and provide DJ, orchestras, dancers, animators…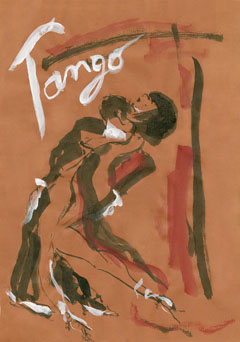 Exposition of plastic arts
during Couleurs Tango festival
---
Fête de la musique tous les 21 juin
en plein air tous les ans avec orchestre et/ou démonstration, cette année dans l'allée centrale du marché St Honoré. Cette allée est couverte donc pas de problème en cas de pluie. (jusqu'en 2007 sur l'esplanade du Palais de Tokyo, en 2003 en collaboration avec le ministère de la culture dans la cour d'honneur du Palais Royal, bal précédé d'un concert avec Gotan Project)
Conferences
for example on styles of dance (Ricardo Calvo, Eduardo Arquimbau), on music (Juan-Carlos Caceres, Olivier Manoury, Esteban Moreno...) and illustrated by
shows and animation of initiation workshop à in La Foire de Paris
in 2004
---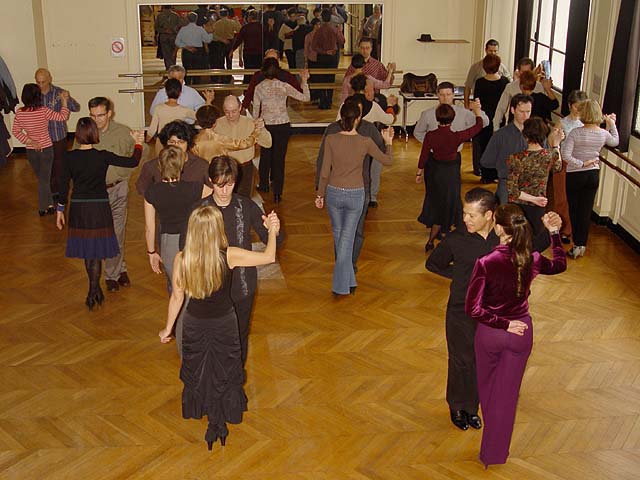 Classes and worshops
with interventions of professional maestros on various themes :
Canyengue, tango orillero, vals, milonga. Many professionals have animated these courses (Pablo Veron, Esteban and Claudia, Hernan Obispo, Facundo y Keli,
Juan Bruno, ...)
---
Argentine tango exceptional balls
Following appropriatenesses, we can organize exceptional balls with orchestras in very beautiful ballrooms (Mairie du 13ème, Cité universitaire, salle Wagram, salle des fêtes de Montrouge….)
on the left in la
Cité universitaire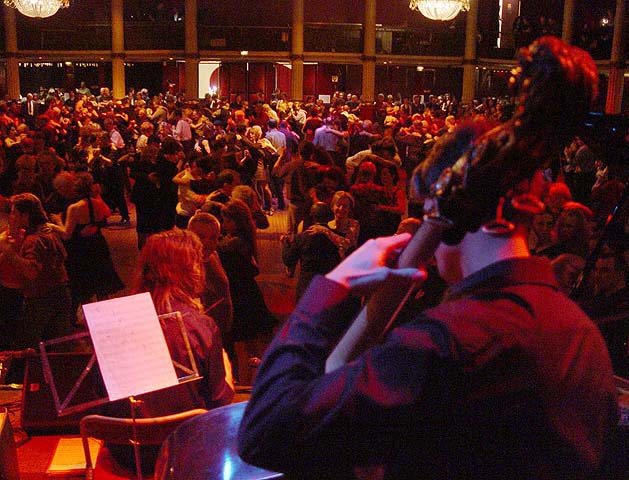 One of these balls happens to the opportunity of the festival "
Couleurs Tango
", that will take place on march 2004 in one of the most beautiful ballroom in Paris :
Salle Wagram
. In his festival there are many other manifestations (conferences, expositions….)
---